Kalinchowk Tour Package
| | |
| --- | --- |
| Duration | 1 night 2 days |
| Price | USD 50 |
| Transportation | Private Van or Tourist Bus |
| Group Size | 2+ |
| Difficulty | Easy |
| Max Elevation | 3842 meters |
| Accomodation | Hotel |
| Meal | Included |
| Trip Start / Ends | Kathmandu / Kathmandu |
| Package: | Kalinchowk Tour Package |
| Trip Note: | Price offered is full inclusive and it is quoted in USD. Trip will only starts when you will arrive to Kathmandu International Airport. The given itinerary is just a standard itinerary and could be customized on request. |
Trip Overview
Kalinchowk Tour Package 2 days 1 night will be the best choice for those who don't want to trek in Nepal, but still want to gaze upon the Himalayas close up.
Kalinchowk Bhagwati is 3800m in height. Kuri Village at 3200m is where your hotel located. During winter, this place will be covered with snow. Kalinchowk is the starting point to Everest Base Camp before the Lukla airport was built and started operating. From here, you can trek for 5 days and you will arrive at Lukla.
This is the Gaurishankar Conservation Area.
A picture speaks a thousand words, but still cannot depict the beauty of standing there in person. The cloudless sky so blue, and the snow peaked mountains that stand before you majestically – which its beauty cannot be captured by any camera.
During the month of December, January, and February, you will find snow everywhere. This is a popular spot skiing.
However, the best time for this amazing view is in the month of October, November, February, and March. We don't need to trek if you don't wish to, we can drive up there for this view.
We are selling this 2 days 1 night Kathmandu Kalinchowk bhagwati Darsan Tour Package now. You will stay at the best hotel of Kuri Village – Kalinchowk Country Villa Resort, and the best room – Deluxe room.
Kalinchowk Bhagwati Temple is a Hindu shrine at Kuri village in Dolkha District of Nepal. It is situated in Kalinchowk VDC in Dolkha at the altitude of 3,842m from sea-level. It's a part of the Gaurishankar Conservation Area from where two rivers SunKosi and Tama Kosi River are originated. It is famous for Temple, panorama views of Mountains and snow activities. Most of the people visit this place in the winter season and it is the best nearby place from Kathmandu to enjoy snowfall.
This package is best suitable for family,friends, loved ones, couple and love birds. We have special package for valentines day 14th feb 2020. Contact us now.
Kalinchwok Bhagwati tour Highlights:
1. Kalinchowk Temple Darsan
2. Dolkha Bhimsen Mandir darsan
3. Amazing and adventurous landscapes/trails
4. Incredible views of mountain ranges if weather is clear
5. Cable Car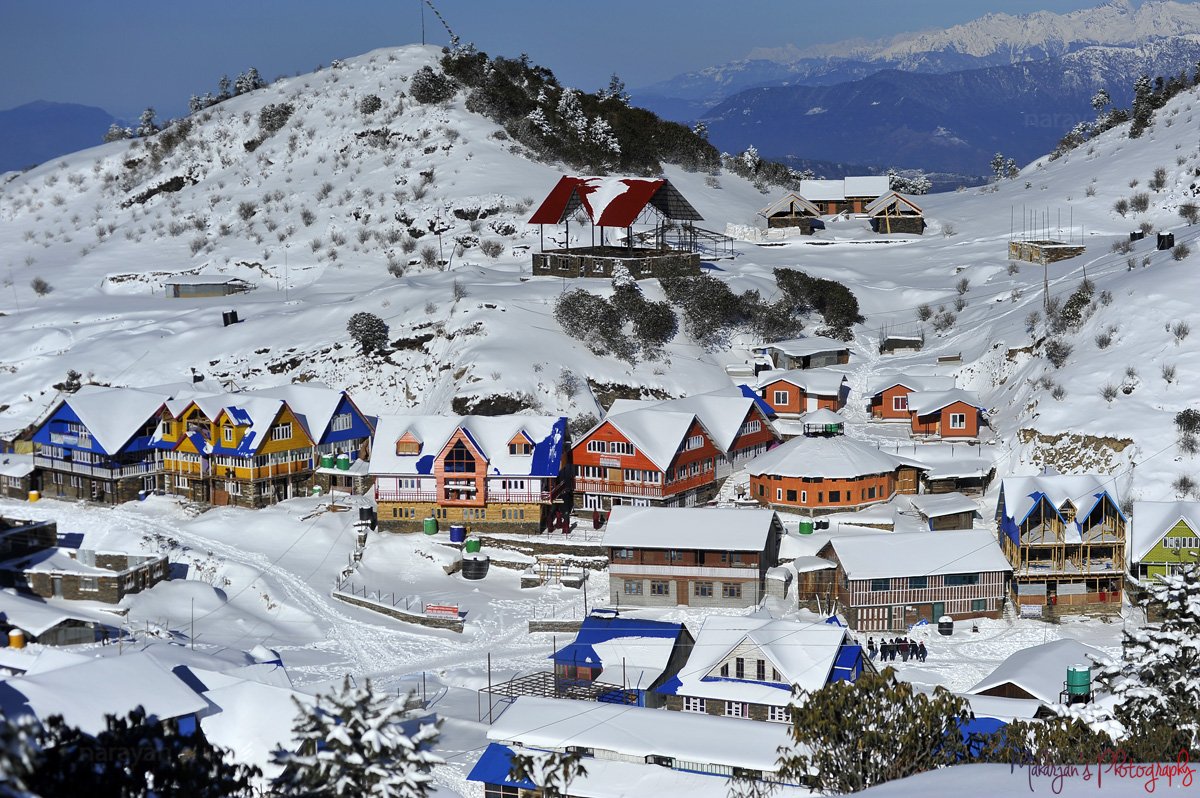 The name of the hills of Kuri village is "Kalin" and the summit is called "Chow" in Newa community so the summit of the hills of Kuri village is called "Kalinchow".But later on, people used to pronounce chowk which is incorrect as there isn't chowk.
Kalinchowk Weather / Temperature
You can check out all 7 days Kalinchowk Weather / Temperature prior.
There's the update regarding the weather of Nepal. The Metrological forecasting Department of Nepal reported that there are high chances of snowfall in higher altitudes in Nepal in the beginning of January. In the first three days of 2020, The places like Kalinchowk, Daman, Shivapuri, Phulchowki and Chandragiri are expected to observe snowfall.
Kalinchowk Weather Today
With us, you can check for the daily Kalinchowk Weather. This will help you to predict the chance of snowfall in Kalinchwok. Kalinchowk Weather Today is a reference from Accuweather that display the weather conditions, temperature or if it is cloudy or sunny in Kalinchowk, or if there still is snowfall in Kalinchwok or not? Here you can view the kalinchowk weather today.
Kalinchowk Tour Package Itinerary
Day 1: Kathmandu to Kuri Village
We will depart from Kathmandu at around 6:30 AM at the meeting point (will be informed).By 9:30 am we will reach River Bay Resort, Sukute for lunch. At 10:30 AM, we will depart for Charikot and reach there by 1:30 PM (approximately) and finally we will reach our destination Kuri Village by 6:00 PM. Dinner and Overnight at Hotel.
Day 2: Visit Kalinchowk Temple, Dolkha Bhimsen and departure to Kathmandu
Wake up at 4:00 AM. After morning activities, move for Kalinchowk temple by 5:00 AM. It is nearly about 1.5 hours hike to the temple and we will be back to the hotel by 8:00 AM for breakfast. Then we will depart for Charikot Dolkha Bhimsen Mandir and will have lunch at Charikot. Finally, at 1:00 PM, we will depart for Kathmandu. By 7:00 PM, we will arrive in Kathmandu.
Alternative itinerary
Day 1: Drive from Kathmandu to Charikot (it is also possible to get to Kuri the same day)
Day 2: Drive/Walk from Charikot to Kuri
Day 3: Walk / Cable Car to Kalinchowk Peak and back to Charikot
Day 4: Charikot to Kathmandu
Trip Includes/Exclude
FAQ
What to bring?
Warm clothes (Down Jackets, Sweater, etc.)
Gloves
Woolen cap
Medicines
Head:
Sun hat or scarf
warm fleece hat
Black Sunglasses
Upper Body:
T-shirts
Weight thermal tops
Fleece jacket
Fleece Wind-Stopper jacket
Waterproof jacket
Down vest or jacket
Hands:
Lightweight gloves
Heavyweight gloves or mittens with a waterproof shell outer
Lower Body:
Underwear
Hiking shorts
Lightweight cotton long pants
Light and expedition weight thermal bottoms
Fleece or wool pants
Waterproof pants
Feet:
Thick, warm wool hiking socks
Hiking boots with spare laces
Camp shoes (sneakers or sandals)
Personal Hygiene:
Two tubes lip sun cream, at least 1 large tube regular sun cream (min. factor 30), some after-sun lotion in case you do get a sunburn
toothpaste/brush set;
hand sanitizer gel
1 synthetic towel
1: How do I book the package tour to Nepal?
If the tour itinerary given in the website suits you, you can book online, e-mail us. It is also possible to customized the itinerary as per your desire.
2: When is the best season to travel to Nepal?
The best season to visit Nepal is from March to May and September to November.
3. Do we need to cover travel insurance?
Yes, we advise you to get your insurance cover from your respective country.
4. What kind trekking guide do you use for the trip?
We use honest, experienced and English speaking guides for the trip.
5: Should I feel embarrassed expecting a porter to carry my pack?
Definitely not. If you can afford a personal porter it is highly recommended.
6: Is Communication to home possible on trek?
There are telephones in many villages along the popular trekking routes from which you can make international calls. We inform daily trekking report to your relatives to home.
Best of Kalinchowk
Kalinchowk trek is a blend of both biological and cultural attractions. We have compiled the best of Kalinchowk Trek to help showcase the beauty of the trek.
US $50pp
The trip can be easily booked
We provide budget friendly trips
Our trips can be easily customized
We provide the best price in comparision