Rara Lake Trekking and Tour Package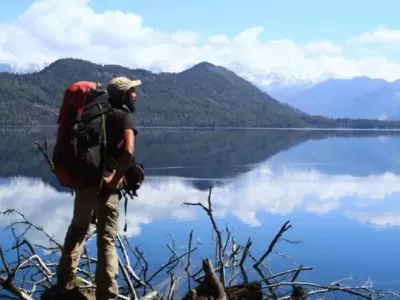 Trip Facts
| | |
| --- | --- |
| Package: | Rara Lake Trekking and Tour Package |
| Duration | 5-9 days |
| Price | Contact us |
| Transportation | Flight and Tourist bus/ Private vehicle |
| Group Size | +2 |
| Difficulty | Easy |
| Accommodation | Hotels in Kathmandu and Nepalgunj. Tea-houses during the trek |
| Meal | Breakfast in Kathmandu and Nepalgunj. All meals during the trek |
| Trip Start / Ends | Kathmandu / Kathmandu |
| Trip Note: | Price offered is full inclusive and it is quoted in USD. Trip will only starts when you will arrive to Kathmandu International Airport. The given itinerary is just a standard itinerary and could be customized on request. |
Trip Overview
Rara trekking is the gem of Rara National Park, the smallest national park of Nepal situated in Jumla and Mugu district. Perhaps, it is one among the few spotless and less crowded trekking destinations in Nepal, which is worth multiple visits. Numerous poets have adored the breathtakingly beautiful lake by writing poems dedicated to Rara. Furthermore, be it your first or the tenth visit, Rara never fails in blowing you towards the other-worldly scenic view. Rara Lake is majestic not only due to natural beauty, but also due to a fact that it homes three endemic fishes, the rare red panda, Himalayan black bears, and plenty of foxes. Thus, Rara Lake has a unique floral and faunal importance along with aesthetic values.
Rara Lake is the biggest and the deepest freshwater lake of Nepal, nestled in Mugu district, the northwestern part of the Mid-Western Development Region. Situated at an elevation of 2990 meters above sea level, Rara is frequently compared to the queen of paradise. The elevated location allows Rara Lake to reflect the stunning views of snow-capped mountains in the crystal clear water. It has a water surface of 10.8 sq km with a maximum depth of 167m. Approximately, the lake is 5.7km in length and 2.7km in width. Lake water drains into MuguKarnali River via the Nijar River.
Rara, nicknamed as the Queen of Lakes in Nepal, is acknowledged for its spellbinding scenic beauty. Words are not enough to describe the mesmerizing natural beauty of Rara lake; rather, only a visit to eyewitness this gift from heaven can quench the thirst of Rara. The realm of Rara showcases its unique splendor changing hues for a number of times in a single day. Usually, the deep blue hue of the lake amazes onlookers, making them forgetful of all the obstruction endured en route to Rara. It is unquestionably true that Rara has the capability to cleanse off the blues from every worn-off soul. Moreover, the view of the shining stars reflected in the crystal-clear water of Rara at night amplifies the natural splendor up to the culmination.
Although off the beaten track, Rara is accessible by numerous means of transportation with choices to befit every traveler's travel schedules and budgets. A bus or a jeep ride is preferable in all other seasons except in monsoon. Since the road route, Surkhet-Manama-Sinja Valley-Talcha airport, is not black-topped, it becomes obstructed due to landslides. Hence, flying is the most preferable means of transportation during monsoon and any other seasons if traveling schedule is tight.
One of the easiest options to reach this beautiful lake is to take a 40-minute long flight from Kathmandu to Nepalgunj airport. Now, you can take another flight of about an hour-long from Nepalgunj airport to Talcha airport. After you reach Talcha airport, you will enter the realm of Rara within 2-3 hours of trekking. The domestic flights from Kathmandu to Nepalgunj are scheduled daily. However, flights from Nepalgunj to Talcha might not be daily scheduled. In other words, they totally rely upon the group of travelers, seasons and weathers.
Alternatively, you can reserve a private jeep to the lake, which departs from Kathmandu to Nepalgunj and leads you to the lake. Generally, we have numerous customized and flexible packages, which you can opt and make yourself embark on the mesmerizing tale of traveling life. All in all, you would definitely cherish this trip in the future with pride.
To make your traveling experience filled with solemn wonder, we now offer a Helicopter tour to Rara. Helicopter tour would provide the sigh of fresh air and enchanting experience of exploring the virgin wonder of nature. In fact, once you have been there on a helicopter tour offering scenic beauty, you will definitely agree that once is not enough for visiting this place with a divine aura.
Rara Lake Trekking and Tour Package Itinerary
Detailed itinerary for a Helicopter tour.
Early morning airport check-in and aboard the helicopter flight.
Kathmandu to Nepalgunj flight Refueling)
Nepalgunj to Rara. Helicopter landing. (Halt for an hour)
Lake exploration and photo sessions.
A flight back to Nepalgunj and eventually Kathmandu.
Transfer back to the hotel.
Detailed Itinerary for short Rara Lake trek by flight
Day 1– Arrival in Kathmandu. Overnight at Hotel.
Day 2-Fly to Nepalgunj airport from Kathmandu. Overnight stay at Hotel.
Day 3– Fly to Talcha airport from Nepalgunj. 2-3 hours trek to Rara lake. Overnight stay at a hotel in the coast of Rara Lake.
Day 4– Lake exploration. Boating, Horse riding, Jungle tour, Village tour and short hiking to Murma village.
Day 5-Fly to Nepalgunj accompanied by another flight from Nepalgunj to Kathmandu. Overnight at hotel in Kathmandu.
Day 6-Departure from Kathmandu.
Detailed Itinerary of reaching the lake by bus
Day 1– Arrival at Tribhuwan International Airport. Overnight stay at a hotel in Kathmandu.
Day 2– Kathmandu to Surkhet drive around 13-16 hours by night bus.
Day 3– Breakfast at Surkhet. 7- 8-hour drive to kalikot. Meal on the way. Overnight at a local hotel at Manma, the district headquarter of kalikot.
Day 4-Breakfast at Manma. Drive to Gamghadi or Talcha airport. Overnight at Ghamgadi or Talcha airport at a tea house accommodation.
Day 5– Early morning 2-3 hours trek to Rara. Lake exploration. Lunch at the shore of Lake.
Day 6– 7-hour drive to JumlaKhalangaBajar after morning breakfast. Overnight at Jumla.
Day 7-Early morning drive to Surkhet. Overnight at Surkhet.
Day 8– Surkhet to Kathmandu by bus.
Day 9– Departure from Kathmandu.
Trip Includes/Exclude
The best time to visit Rara
The best time to visit Rara is from March to June when the summer offers a clear blue sky and sunny days. At this time Nepal's national flower, Rhododendron, lightens the lake with lush red color, while the lake beautifies itself with the crystal blue shades.
Moreover, another best schedule to visit this lake could be from September through November. The weather in these months is neither too hot nor too cold. Actually, these months are better because the monsoon is gone and the winter is yet to arrive. Besides, it is also a favorable time for trekking, taking a bus or jeep rides, and flying.
Unfortunately, monsoon (June to August) and winter (December to February) seasons are not supposed to be an ideal time to visit this lake. Heavy rain during monsoon makes bus routes difficult and vulnerable to landslides. Also, snowfall in winter makes the temperature quite cold and blocks the trail to the lake. However, it does not mean that traveling to Rara during winter and monsoon is impossible. In crux, flying from Nepalgunj to Talcha airport is highly recommended during monsoon.
Quick Enquiry / Booking
All your information is safe and secured with us.
Price Starting From
USD 0pp
We do small group or private trip as your request.
For quick information contact us at WhatsApp/Viber +977-9849354236
This trip can get redesigned and redeveloped as per your taste, for more information please e-mail us at [email protected]
Featured / Related Package